Recap: CBC at BookExpo 2018
Silent Art Auction Featuring the Children's & Teen Choice Book Awards
On Wednesday May 30th, the 2nd annual ABA/CBC Silent Art Auction and Awards Ceremony took place at the Javits Center right before BookExpo. The south concourse was packed with children's book lovers—authors & illustrators, publishers, booksellers, librarians, and more. People were buzzing with excitement and adoration of incredible works of art from artists such as Nidhi Chanani (Pashmina), Joyce Wan (Pug Meets Pig), Katherine Tillotson (All Eyes, All Ears), and tons of others. Proceeds from the art auction benefit Every Child a Reader and American Booksellers for Freedom of Expression.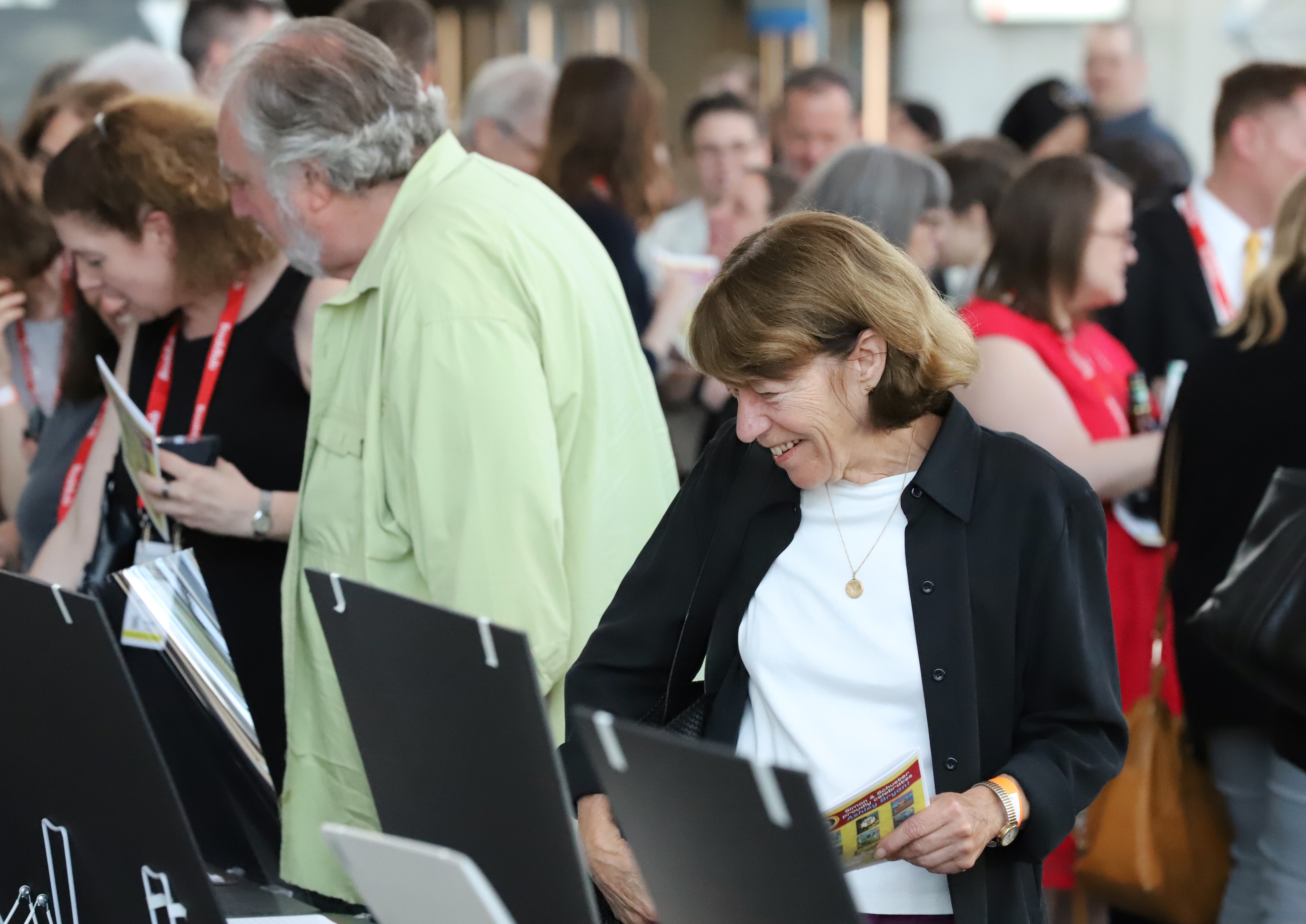 This particular Silent Art Auction honored the legendary Ashley Bryan. There was an entire table of tribute art from different artists, who drew inspiration from Ashley and is beloved children's books. A very big thank you to Simon & Schuster for sponsoring this year's event!
This wonderful event included the announcement of the 2018 Children's & Teen Choice Book Awards, announced by the wonderful Sean Qualls and Selina Alko. For more information about the winning books for each category, please see our press release here.

ABC/CBC Speed Dating 
On Friday June 1st, we held our annual ABC/CBC Author & Bookseller Speed dating lunch where he had 19 authors/illustrators talk about their books with tables filled with excited booksellers. The authors had a few minutes to spend at each table where they would talk to booksellers about their new book and answer questions and get to have one on one conversations., then rotate to the next table and meet more people. Some of the authors in attendance included Kody Keplinger, Nic Stone, Sara Farizan, Sean Qualls, Bob Shea, Adam Silvera, Becky Albertalli and so many more. All booksellers were given books from each of the authors in attendance to take home. Among the things heard as the booksellers were leaving the event after it ended "Can I come back to this next year??" Yes, yes you can.