Enter the Children's Choice Book Awards Finalist Giveaway!
To enter the giveaway, follow us @CBCBook and tweet this image with #CCBA15.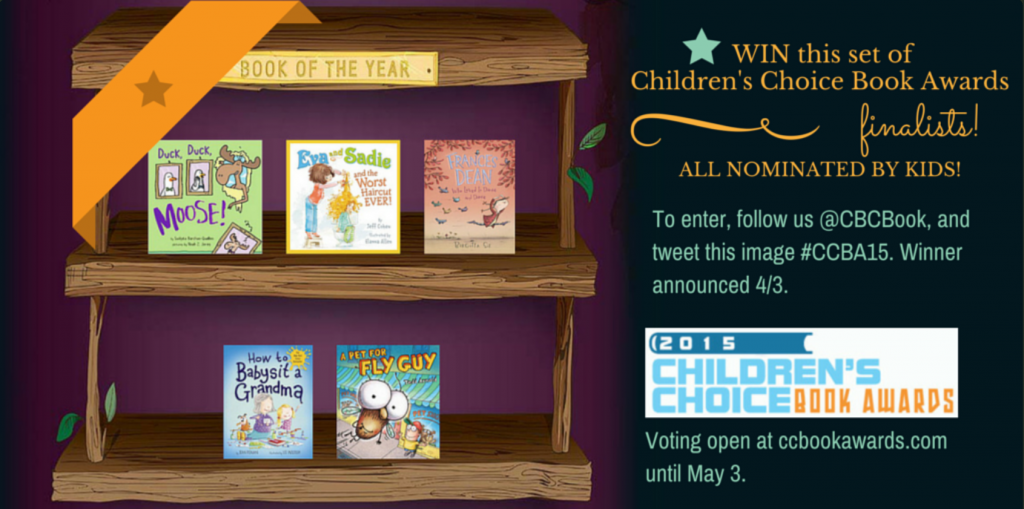 Meet this year's CCBA finalists and remember to vote online for your favorites at ccbookawards.com!

About the Children's Choice Book Awards (CCBA)
The CCBA program was created in 2008 by the Children's Book Council and Every Child a Reader to provide young readers with an opportunity to voice their opinions about the books being written for them, and to help develop a reading list that will motivate children to read more and cultivate a love of reading. More at ccbookawards.com/about.php.

About Children's Book Week (CBW)
Established in 1919, CBW is the longest-running national literacy initiative in the country. Each year, official events – which give kids the opportunity to connect with their favorite authors and illustrators in person – are held from coast to coast. In 2015, official events will be held in all 50 states. Learn more at bookweekonline.com.