Natural Wonder: Jean Craighead George
"Children will often write, 'We love your books because there are no adults in them." — George to the New York Times
Jean Craighead George was a lifelong lover of wild animals, which led her to foster more than 173 of them as pets in her backyard in Chappaqua, New York. Said the author, "Most of these wild animals depart in autumn when the sun changes their behavior and they feel the urge to migrate or go off alone. While they are with us, however, they become characters in my books, articles, and stories."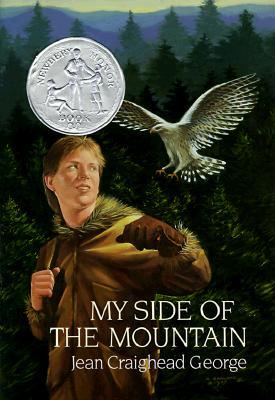 When George died in 2012 at age 92, she was in the midst of writing Ice Whale, an ambitious middle-grade novel about a bowhead's, or ice whale's, relationship with an Eskimo clan in northern Alaska over a 200-year period. The story is told in alternating voices, both human and cetacean. After George's death, her children Craig George and Twig George joined forces with her editor Lucia Monfried to complete the book, which was published by Dial Books for Young Readers in April.
Said Monfried to PW,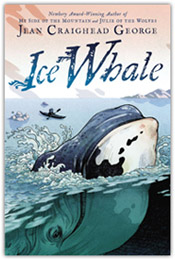 "Our company would never have allowed this book not to be published…Jean and I had worked together on two drafts, and she had consulted with Craig, who's a biologist specializing in whales, on the scientific facts. He was already involved, so I knew I could loop him in. And Twig is a published writer who is familiar with publishing procedures and editing, so she brought a lot to the project. I didn't need to convince them – I knew they would want to do this for their mother."
Related Links:
Listen to George's children talk about bringing Ice Whale to fruition with NPR's Science Friday.
Read her obituary in the New York Times.

Photo at top right: Jean Craighead George by Ellan Young Photography.