Congratulations to the Winners of our Little Reader Snapshot Contest!
The CBC partnered with Pubslush for the first time this year on a "Little Reader" snapshot contest in support of Children's Book Week. Parents/ caregivers were invited to submit cute photos of their child or children reading their favorite books on Instagram, Twitter, and Facebook.

Congratulations Benjamin, Makenzie,  Jessica, Xavier and Emalea!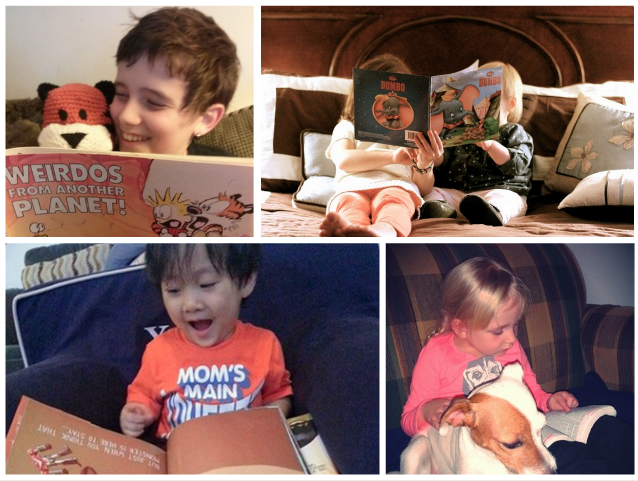 The winners will receive a complete set of the Children's Choice Book Awards finalists for 2014. We're also donating a complete set of the books in the name of the winner to CBC partner LitWorld, an organization which empowers all children to author lives of independence, hope, and joy.
LitWorld engages students and families around the globe by providing opportunities for them to explore and learn from their own narratives and voices, and builds sustainable communities for literacy where knowledge and empowerment break the cycle of illiteracy and give all people a chance to pursue every dream. Their key programs are LitClubs, LitCamps, World Read Aloud Day and Stand Up for Girls.